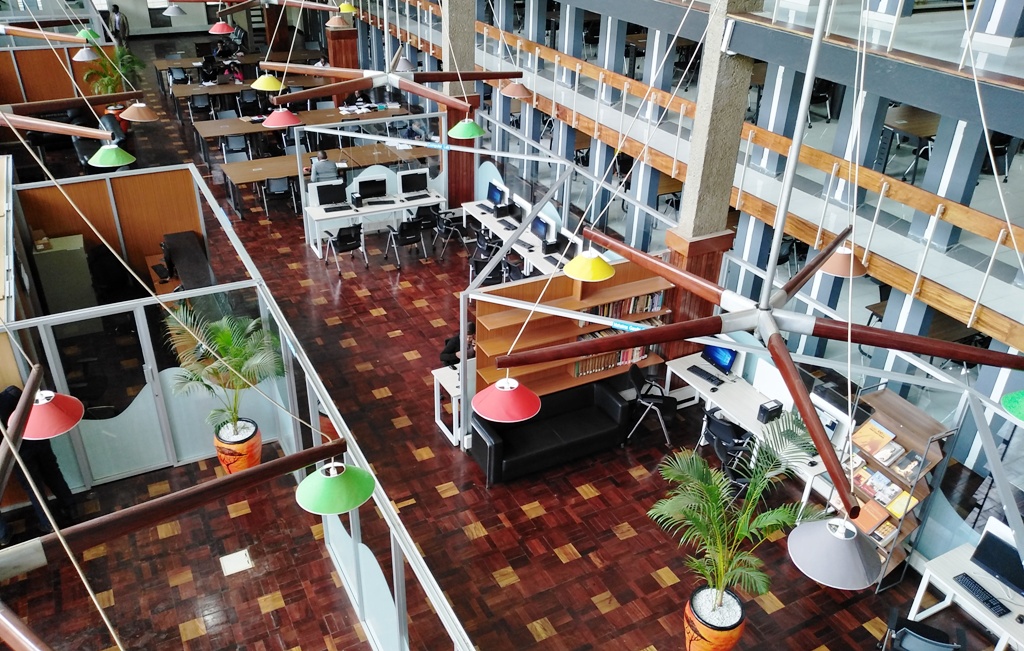 Mahatma Gandhi Graduate Library is a scholarly Library for academic staff and postgraduate students at Master's and Doctoral level.
The Library provides a suite of services and space where researchers can explore collaborative, interdisciplinary and emerging research methods and connect with experts for support at any stage of the research process.
The collaborative environment will give students and faculty an opportunity to interact, share and discuss research, as well as get support for all steps of the research process: searching, writing, publishing and funding.
FACILITIES
The study desks are fitted with power sockets and comfortable seats, high speed internet connectivity with fast wireless access; high-end PCs housed in the computer lab; photocopying, printing and scanning facilities; areas of relaxation (lounge and coffee shop) consultation rooms and a seminar/conference room, a section for PWDs equipped with adjustable furniture.
SERVICES
The following research support services will be offered:
One-on-one consultations with skilled research librarians.
Print and web based information finding.
Education and training in library emerging trends.
Bibliographic management software support to ease the management and compilation of references.
Printing and photocopy services
Training and sensitization on research publishing, institutional repositories, and other methods of research dissemination.
THE SPACES
Consultation rooms
Conference room
Computer lab
Reading area
ICT facilities
Areas of relaxation (Coffee shop and Lounge)
Carrels